telc language certificates in Freiburg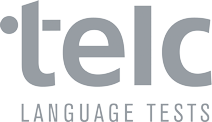 Since 2010 the Internationales Sprachzentrum Dialogo is a recognized and certificated telc examinations centre, with more than 200 examinations every Year. ISD increased its competence and experience during the last few years and today it is a reliable examination centre in Freiburg.
Here you will find further information about the telc language certificates.
Preparation courses
For every certification ISD offers a special preparation course which will help you to increase your chances and to optimize your performance during the exam. The courses are mostly individual (one-on-one) and cost
from 320,- EUR (10 UE)
to 599,- EUR (20 UE).
You can choose a start date and hour and enroll for such a course by writing us an email or contacting us by phone at +49 761 6105060. You also can enroll by visiting our online-shop.
Concerning the certification B2/C1 Medizin ISD offers a specific learning program. Please check this link for the medical German courses.
Telc Freiburg
At ISD you can complete following examinations 
Deutsch 

A1
A2
Deutschtest für Zuwanderer (A2-B1)
B1 (Zertifikat Deutsch)
B1+ Beruf
B1/B2 Medizin/Pflege
B2
B2 + Beruf
B2/C1 Medizin
C1
C1 Hochschule
C2
Dates 2016 – 2017
In 2016 and 2017 you can take the exams on following dates:
25.06.2016
30.07.2016
27.08.2016
24.09.2016
29.10.2016
25.11.2016
17.12.2016
28.01.2017
25.02.2017
25.03.2017
29.04.2017
20.05.2017
24.06.2017
29.07.2017
26.08.2017
30.09.2017
28.10.2017
Certificates
You will receive the language certificate 3-4 weeks after the examination.
Application
The telc-examinations are offered every month, usually on the last Saturday. You can apply until 31 days before the examination date. By paying  20,- EUR more, it is possible to apply until 11 days before the exam.
The application can be done by email at info@isd-freiburg.de or by phone +497616105060. An Application is valid only after payment.
Price
The prices vary depending on the exam between 140,- and 160,- EUR.