In this page you will receive informations about how to get a Visa and health insurance.
Visa

Non-EU citizens can apply for the visa thanks to the enrollment at ISD.
After the payment of the total amount of the course we provide you with the official documents (enrollment confirmation and acceptance letter) to apply for the visa for the duration of the course.
If you don't get permission to travel to Germany we will refund your money, minus 100,- EUR charge.
Apply for a Visa in 3 steps:
1 – You enroll in an intensive german course, by choosing the amount of weeks of study according to the program you want to absolve und booking a place at ISD-Freiburg online booking

Please inform us about the period in which you would like to join the course. Please inform us as well if you need a student room.
2- 24-48 hours after teh booking you will get an invoice, which you can pay by bank transfer or by Paypal.
3 – After the payment you will receive an invitation/acceptance Letter in which we confirm both course reservation and payment. Now you can apply for a student Visa.
Travel health insurance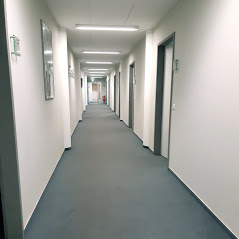 When you come to Germany, you have to be medically insured. And that's a good thing. Because it might happen that someone needs medical help or medication or has to go to the hospital. That could be very expensive, as the costs for health care in Germany are very high.
This is the reason why you must have proof of an existing health insurance when you apply for a visa for your stay in Germany.
We cooperate with travel insurance specialist for students in German courses. Care Concept offers you coverage against the costs of illness and accidents – at a reasonable price.
And the best of all: You can apply for it online. From all over the world and fast. Within 15 to 20 minutes you'll get your confirmation via eMail.
For further information and for the contacts: http://www.care-concept.de/sprachschueler_eng.php?navilang=eng&vmnr=003003000S&mail=info@isd-freiburg.de
http://www.care-concept.de/sprachschueler_eng.php?navilang=eng&vmnr=003003000S&mail=info@isd-freiburg.de