Description
Intensivkurs REGULAR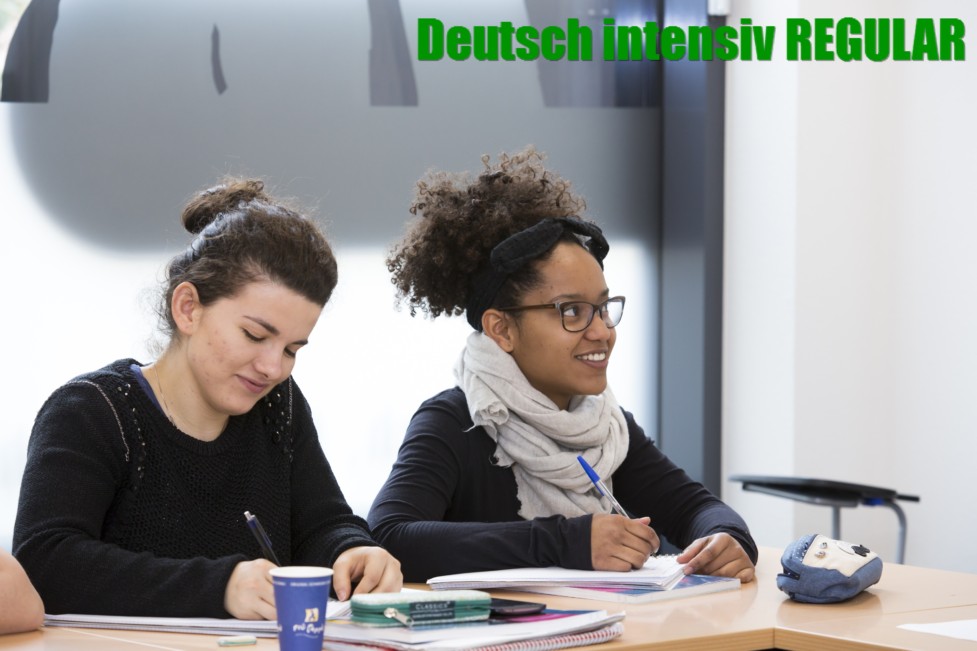 2 weeks: 198,- EUR
4 weeks: 379,- EUR
6 weeks: 559,- EUR
8 weeks: 739,- EUR
9 weeks or more: 90,- EUR a week
15 weeks or more: 80,- EUR a week
Courses Descripcion and schedules
All German courses are intensive and run daily from Monday to Friday from 9 to 12.15 or in some cases from 1 p.M. to 4.15 p.M.
The next intensive courses for the level A1 (no previous knowledges) will start on:
10.07.2017
25.09.2017 (from 3 p.m. to 6:15 p.m. open Integrationskurs)
16.10.2017
Since the courses for the other levels (for students with previous knowledges) run the whole year (except 2 weeks  christmas), it is possible to start every Monday by taking a placement test or trying for free in the course you are interested in. Please call us at +49 761 6105060 to ask if there are still free places in the groups.
Quality-Control-Test
Since June 2013 we've introduced a quality-control-test to verify the quality of the courses and the learning progress of the single students and to be sure that all the students are learning in the appropriate course. That means quality both for teachers and students. And quality means obviously success in learning German. Only students with results over 50% can have access to the next level. It is possible to repeat the exams 1 time.
Structure of an intensive course REGULAR:
4 units every day (special rules for minigroups with less than 4 participants)
5 days a week
at least: 2 weeks
In line with the common framework of the language scale stated by the European Union, the ISD sets up courses from the beginner up to the advanced level as follows:
A1a basic (2 weeks)
A1b basic + (2 weeks)
A1c basic ++ (2 weeks)
A2a pre-intermediate (2 weeks)
A2b pre-intermediate + (2 weeks)
A2c pre-intermediate ++ (2 weeks)

B1a intermediate (2 weeks)
B1b intermediate +
(2 weeks)
B1c intermediate ++ (2 weeks)
B1d Intermediate +++ (2 weeks)

B2a upper-intermediate 
(2 weeks)
B2b upper-intermediate +
 (2 weeks)
B2c upper-intermediate ++ (2 weeks)
B2d upper-intermediate +++ (2 weeks)

C1a advanced
 (2 weeks)
C1b advanced + (2 weeks)
C1c advanced ++ (2 weeks)
C1d advanced +++ (2 weeks)
C1e advanced ++++ (2 weeks)